The teas on the tea table today are from Shifting Senses and Xiang Tu Cha Shuo. They source high quality teas and offer destination tastings. The teas I have are 2019 Shui Xian oolong and 2013 Gong Mei white.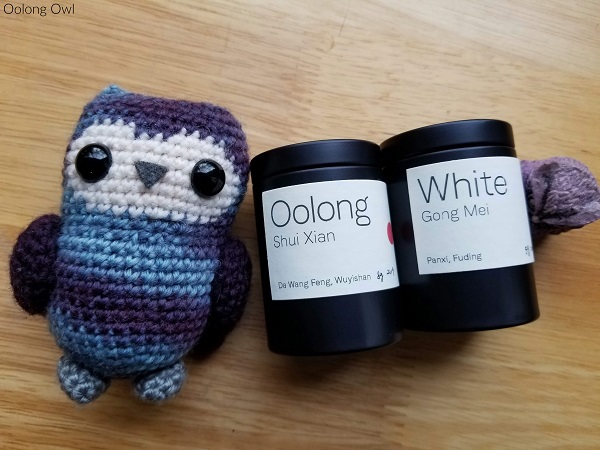 Shifting Senses' 2019 Shui Xian Oolong
This 2019 Shui Xian is from Da Wang Feng, Wuyishan. The leaves are fragrantly sweet and floral.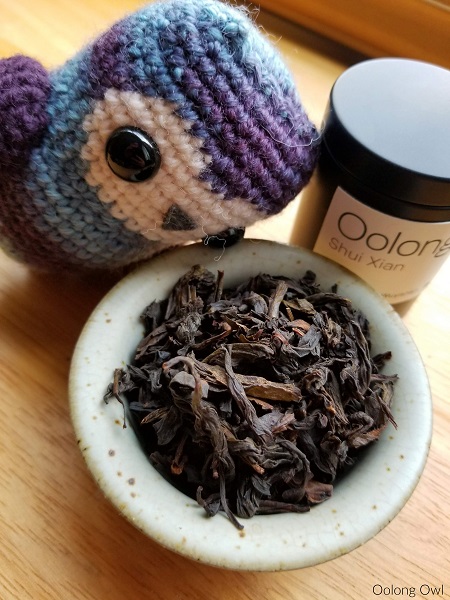 I used 1 gram of leaf per 13ml of vessel size. I debated brewing Chaozhou style with even more leaf but then I would only have one shot with the sample I have. The steeped leaves and heavily aromatic hot apricot danish and floral.
First, Second, and Third Infusion: Shifting Senses' 2019 Shui Xian hits hard with aroma – it is a strongly sweet apricot that I can smell as I drink, then the aroma transfers and rises up through my sinuses. It is hard for me the separate tea broth taste from aroma since my nose is very sensitive. Some sips have a bit of a mossy driftwood savoriness. The texture is thick to drink and slipping in feeling.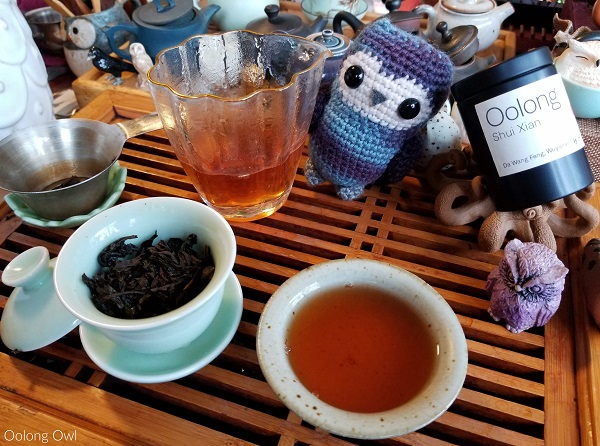 Most certainly I am getting body feels like I'm an ape actively pounding my chest as I drink and my scalp is crawling with ants.
Fourth and Fifth Infusion: As this tea goes on, the Shui Xian gets more savory flashing the mossy zestiness and the fruity notes switching to tangy, like a vibe between a nectarine and under ripe philippine mango. The aftertaste is a slick apricot and nectarine skin and sweet floral that lingers for a long time.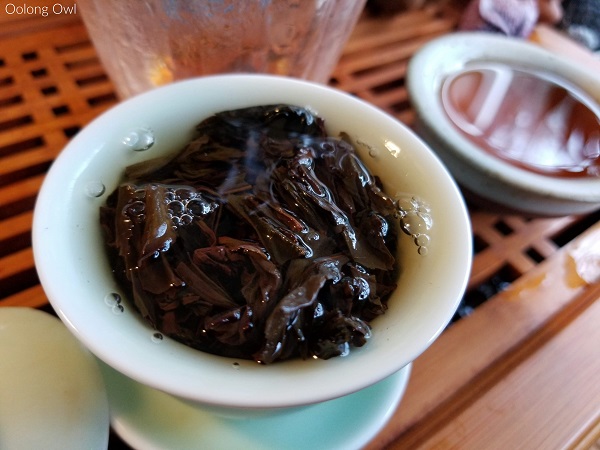 Sixth, Seventh, Eighth, Ninth, and Tenth Infusion: As Shui Xian fades in flavor, it is minerals, stale driftwood, but still, the aroma resets to stone fruity bonanza. The seventh had astringency pop up, adding dryness to the gums.
Funny enough, I let Shifting Senses' 2019 Shui Xian get cold while waiting for water and long brews, and it still pushes out that strong fruity floral aftertaste. I felt I could have gotten more infusions if I used a dedicated pot or warming, this tea smells like there is more, but I'm steeping it till cold (also, my house temperature is on the cold side today).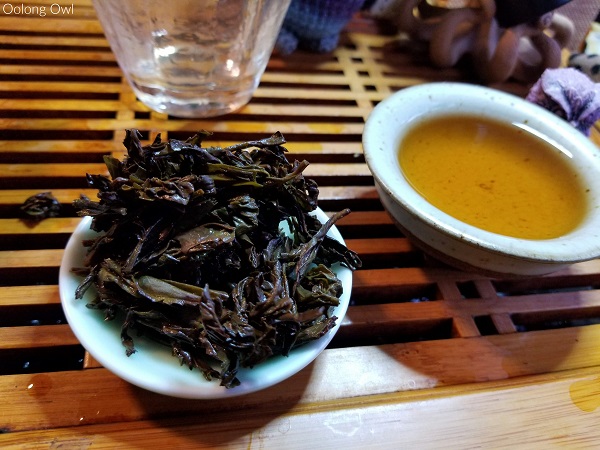 Shifting Senses' 2019 Shui Xian is outstanding! I loved the aroma, body feels, and resteep ability. This is more of a tea to share with a group than solo and excellent if you love very aromatic oolongs that aren't green floral nukes.
---
Shifting Senses' 2013 Gongmei White Tea
This aged Fuding Gong Mei white is in maocha form. The leaves have dusty old curtains scent.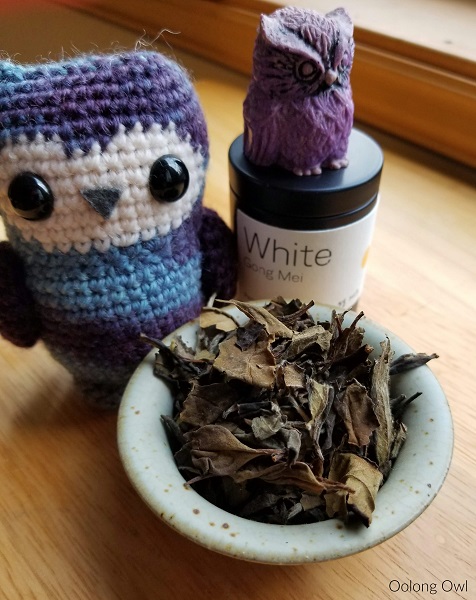 I used 1 gram of leaf per 20ml of vessel size, boiled gongfu style. After a rinse, the leaves smell of carpet and plums.
First, Second, and Third Infusion: Immediately, this 2013 Gongmei is astringent – it has a drying effect on the top of my tongue, but a balmy feel on the lips. A juicy squishy prune is the main taste, with old dusty linens and straw. I am reminded of the big heavy curtains all my family had and how they always smelled dusty and drab (as they wash them almost never) but also with a hot sun – which is just like this tea.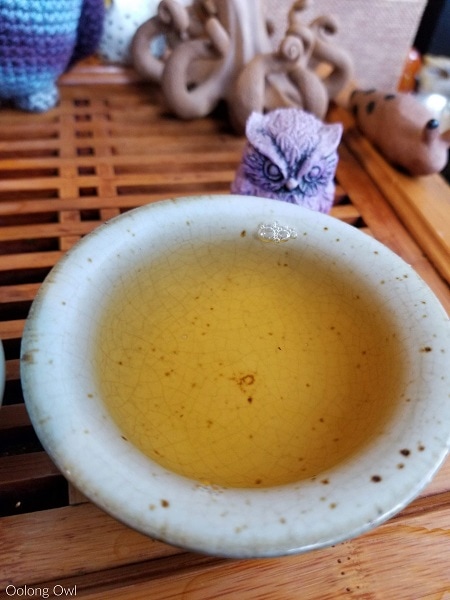 Fourth and Fifth Infusion: Shifting Senses' 2013 Gongmei is slowly building astringency to make the roof of my mouth dry, but there is not a lick of bitter flavor. The tea is switching more of a herby medicinal over fruit, along with a milky All Bran cereal note. I had a chuckle, with the prune and bran notes, I got some seriously responsible adult tastes here.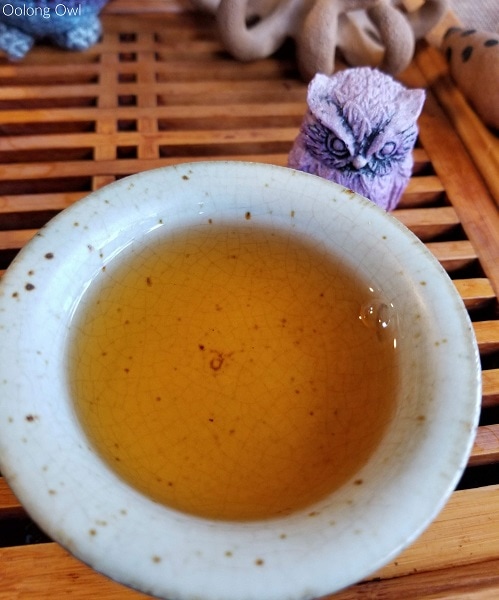 Sixth and Seventh Infusion: 2013 Gongmei has switched to a savory medicinal herb and bran flavor. The astringency is biting back, leaving my tongue feeling like I have a sharp brick in my mouth.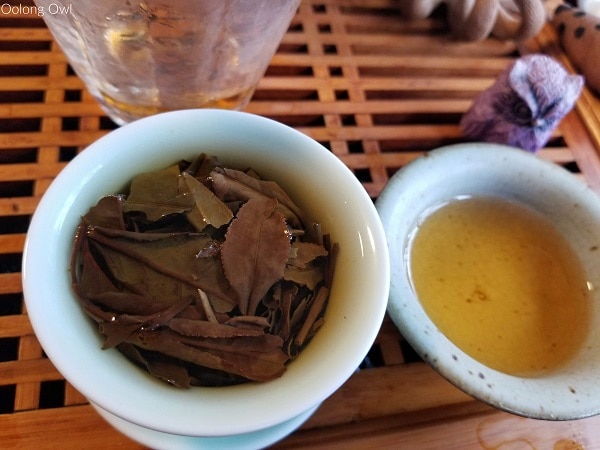 Eighth, Ninth, Tenth, Eleventh, and Twelfth Infusion: The tea has changed again, back to sweet prunes and perilla leaves, as the flavor lightens. Each steeping I am greeted with the fruity taste before it slips into a strong astringency. This likely could get a stove boil to get everything out.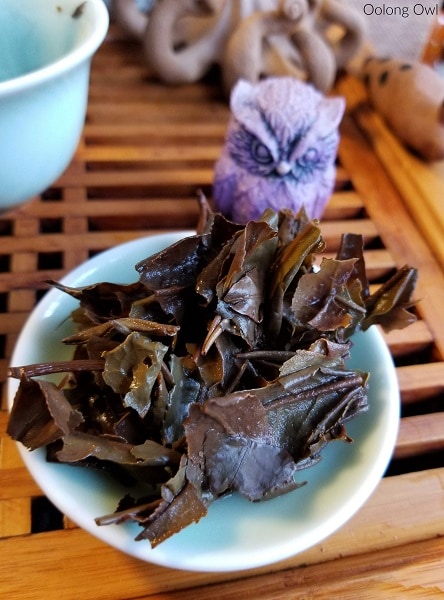 If you can get past the astringency, Shifting Senses' 2013 Gongmei has nice gongfu sessions of fruity and medicinal. This tea probably would be better steeped at a bit lower temperature, but overall is quite sensitive, but resteeps quite well.
---
I cannot avoid the elephant in the room and a tea blogger faux pas – talking about the high pricing of these teas. Shui Xian is $17 for 8 grams and the Gong Mei is $38 for 5 grams. I would say the Shui Xian is very high quality and the price is about justified, but both are expensive and not for everyone. I'll probably eat my words in a few years due to inflation, but I find past $1 a gram or so has big diminishing returns.
The post 2019 Shui Xian and 2013 Gong Mei from Shifting Senses appeared first on Oolong Owl.