Yes, you saw the title correctly, Kuura made a 2020 '฿∅ᄱ

ლ⁸ᐃᗴᚨ⁹ƀɑᗲʗ.exe' sheng puer. FIL, my blog search engine optimization is going to hate this.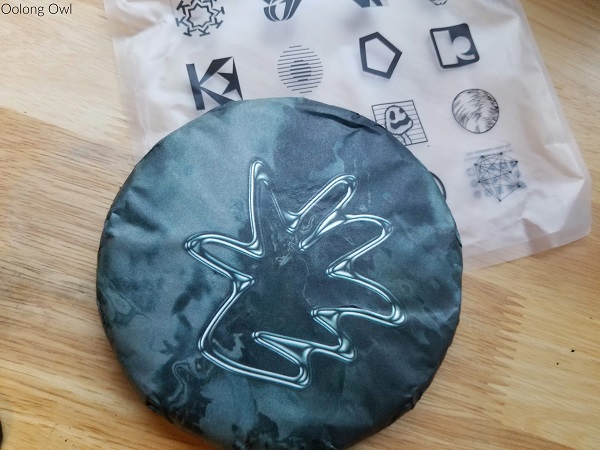 2020 '฿∅ᄱ

ლ⁸ᐃᗴᚨ⁹ƀɑᗲʗ.exe' is a sheng puer blend and is priced aggressively to get the most bang for your buck. With my last Kuura order, I purchased this tea for fun.
Leaf and Steeping Method
The compression on this cake is on the tight side, but not iron mold painful. The scent is fruity and grassy.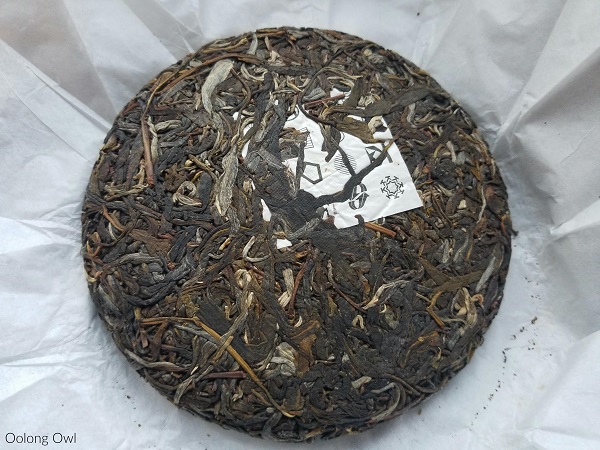 Steeped up, 2020 '฿∅ᄱ

ლ⁸ᐃᗴᚨ⁹ƀɑᗲʗ.exe' has that sticky rice in banana leaf and apricot scent.
Tasting of Kuura's 2020 '฿∅ᄱლ⁸ᐃᗴᚨ⁹ƀɑᗲʗ.exe' Sheng Puer
First, Second, and Third Infusion: Oh, what a steal this tea is! Right away, 2020 '฿∅ᄱ

ლ⁸ᐃᗴᚨ⁹ƀɑᗲʗ.exe' is thick and sticky in texture with a high aroma of cream, apricot, and jasmine flowers. The flavor lingers for a while after each sip. With each infusion, the flavor punches harder and more floral fruity, but doesn't go bitter.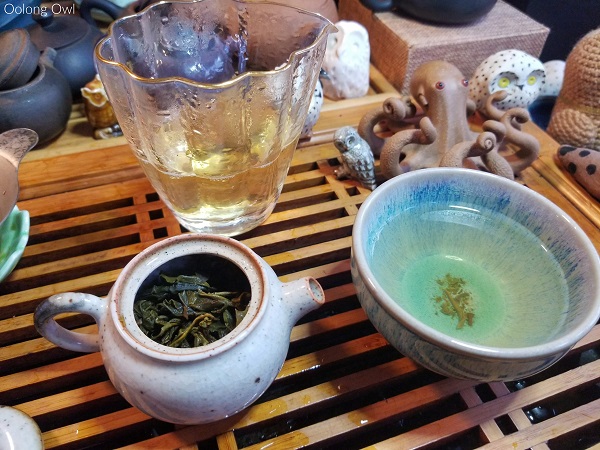 Fourth, Fifth, and Sixth Infusion: This steep got light, having a bit of a rock sugar mineral notes. My mouth is full of peach fuzzy aroma. I steeped 2020 '฿∅ᄱ

ლ⁸ᐃᗴᚨ⁹ƀɑᗲʗ.exe' a bit more aggressively on the fifth and I got some stewed spinach, but it gets overtaken by a dense floral bomb. After the floral settles and the mouth is reset, this tea is actually punchy bitter. With chain drinking, you'll just only taste the aftertaste.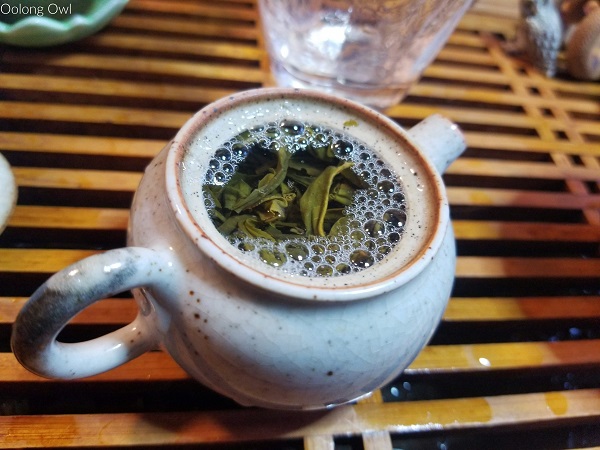 Seventh and Eighth Infusion: 2020 '฿∅ᄱ

ლ⁸ᐃᗴᚨ⁹ƀɑᗲʗ.exe' sheng puer finishes soft, bitter melon, with a boiled out jasmine floral flavor.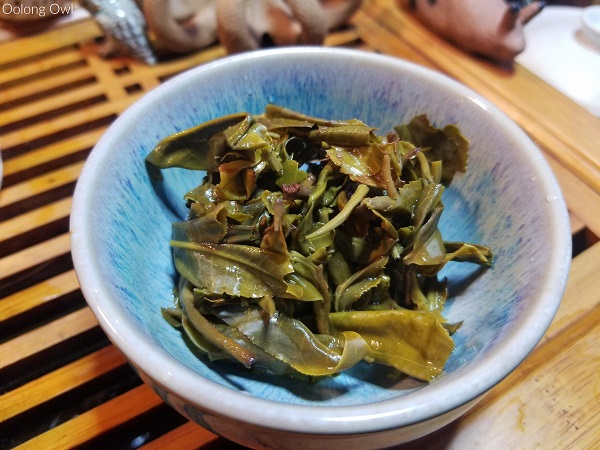 Comments
Kuura's 2020 '฿∅ᄱ

ლ⁸ᐃᗴᚨ⁹ƀɑᗲʗ.exe' certainly is of higher quality for the price – this tea is thick in texture and high aroma. This tea is around $38 USD (at this time and money conversion) for a 200 gram cake. Typically for this price, you won't get that excellent texture or strong flavor.
If I wasn't a mass tea hoarder already, I could see myself tonging this for excellent daily drinking as I am a texture and aroma junkie.
kofiwidget2.init("Support Oolong Owl!", "#12ADB5", "oolongowl");let kofiShortcode407Html = kofiwidget2.getHTML().replace('